Auto callouts
Strata and multi unit specialists
Salting, sanding ice melts
Before after photos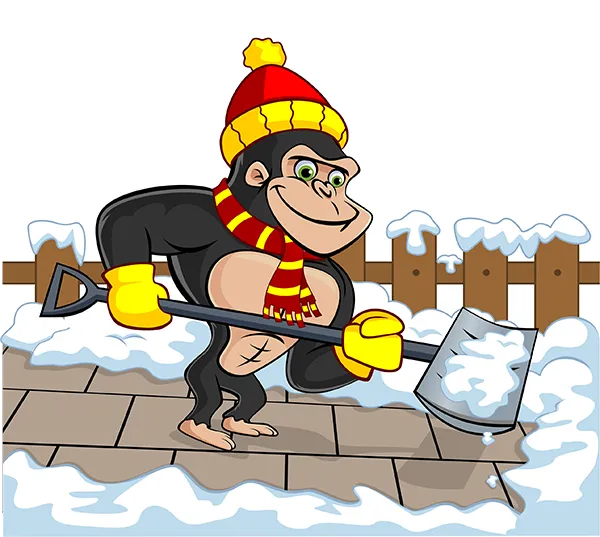 When an unexpected storm hits or you find yourself trapped by the weather – don't hesitate. Our Edmonton snow removal and salting service is only a call away.
There are few places in Canada who embrace the outdoors in winter, in the same way that Albertans do. However, at a certain point – enough is enough! The average snowfall in Edmonton per year is 48.6 inches. It may not seem like a large amount on paper, but to be faced with that much snow can be a nightmare! As snow and ice collects around your property – our gorillas are suiting up and getting ready to fight back against your flaky, white nemesis. Gorilla technicians are outfitted with state of the art equipment as well as age-old classics, designed to bring you the best possible results for your property.
Edmonton Snow Removal & Salting: Any Time, Any Place
How, you might ask, can our Gorillas manage all of this? The key to our success is both knowledge and vigilance. Gorillas can tackle snow as it falls and are willing to combat the elements at any time of day – or even over the course of the night. Stealth is part of our expert training process, undergone by each new member of the Gorilla Property Services team. As snow falls over residential areas during the night, your property is taken care of by caring (and quiet) hands. Our Gorillas use shovels instead of machines in order to respect the sleeping habits of yourself and your neighbours.