Auto callouts
Strata and multi unit specialists
Salting, sanding ice melts
Before after photos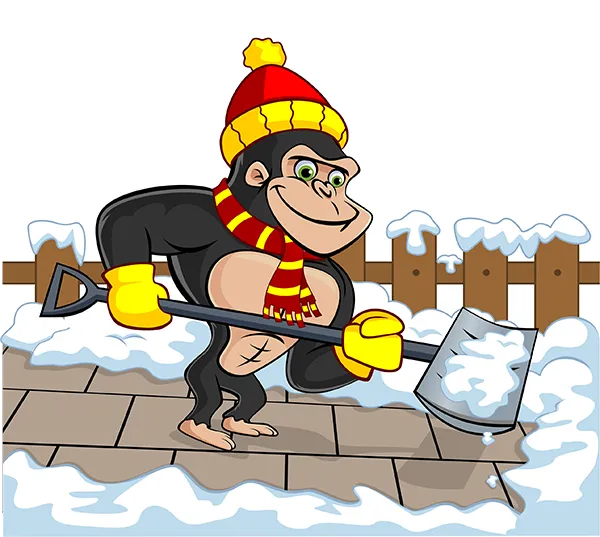 Managing outdoor spaces throughout the winter season is a nuisance – but a necessary one. Homes and storefronts line streets but without proper snow clearing techniques, these buildings can be buried in no time at all. Instead of losing curb appeal or clientele, keep your driveways and walkways clear with help from local professionals. Whether you are dealing with snow that is fresh fallen, compacted or navigating complicated icy terrain, our Oakville snow removal and salting can take care of it for you.
Unloading Your Winter Woes
Proper snow removal and winter maintenance does more than leave properties looking their best. In addition to improving curb appeal, keeping walkways, driveways and sidewalks free of snow buildup keeps your guests or customers safe from frozen toes and slip and falls. With competitive rates, dedicated service and expert techniques, there is no downside to professional snow and ice removal. It might seem simple enough to grab a shovel and remove a layer of fresh snow here and there, but these practices don't remain that easy all year long. If left alone, fresh snow will compact over itself and become heavier and harder to move. By calling a Gorilla, you have all the necessary muscle and equipment delivered to your front door.
Clearing snow from a single sidewalk can be manageable, but with strata, multi-unit or commercial properties, outdoor winter maintenance becomes tough! Property owners and managers are responsible for the well-being for tenants and visitors as well. The more difficult it is for people to get around, the greater the chances are for an unfortunate accident. Through proper assessment, our Gorilla technicians are able to identify problem areas, and create a plan to accommodate them. Shovels might work for smaller areas, but for those more complex areas, snowblowers and ploughs can be brought in. Parking lots might be flat and uniform surfaces but trying to tackle these by hand is a nightmare. Hiring on a Gorilla for your Oakville snow clearing and salting services means treatment of all areas around your residential or commercial property.
Getting Results For Your Oakville Snow Removal & Salting
Painless ice removal seems impossible all on your own, but help is never far away for property owners in the Oakville area. Proper salting or de-icing requires more than a handful of material designed to give traction. There are always going to be parts of your property that are more susceptible to others for melt and moisture collection. When materials are sitting on a downslope, warming temperatures allow water to flow down, re-freezing as temperatures drop down again. Tracking down these problem areas, allows our Gorilla technicians to apply appropriate techniques to keep walkways safe. Instead of just laying salt down over ice, and hoping for the best our Gorillas apply materials in the most effective ways.